You're here because you're ready for

more.

More time.
More love.
More friends.
More money.
More health.
More fulfillment.
But...you feel like you've already tried everything to get the things you want.
You do your visualizations & manifestation practice daily.
You work your butt off trying to find & take on more clients.
You're searching non-stop for the perfect relationship - you KNOW you're ready!
What if it didn't have to be hard?

What if everything you want  - and MORE - is

 

already

 

available to you? 
You might be wondering, "If that's really true, then why has it felt almost impossible to achieve all of these things?"

It all comes down to energetics and shifting limiting, subconscious beliefs so you can fully align with the frequency of abundance.
The key to experiencing abundance is aligning ourselves with the energy of abundance.
Abundance Accelerator Grads Are Experiencing: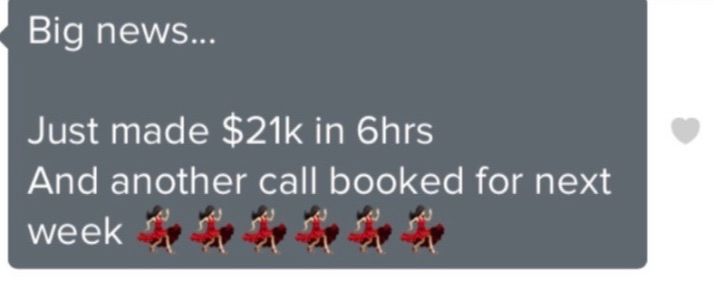 Through our life experiences and subliminal conditioning, most of us are taught to believe that there's "not enough."
There's not enough time to get everything done.
The only way to make more money is to work harder.
That if you leave this relationship, you'll never find someone else to love you.
Sound familiar? 


What most people don't realize is that we often operate from this energy of lack & scarcity, and we don't actually believe that we are worthy or capable of having it all  - which immediately limits our ability to receive it!
This is exactly why I created the Abundance Accelerator Course - to help you move beyond your limiting beliefs, reframe your scarcity mindset, and embody the energy of abundance so you can finally call in the wealth, relationships, health, and happiness you've been craving
- Christina the Channel
This course teaches you how to align yourself with the energy of abundance in all aspects of your life, making manifestation effortless. 


BE abundance, have abundance. 
HOW IT WORKS
This course shares all of the energetic practices I've personally used to call in abundance in all areas of my life, in an easy-to-follow, self-paced format.
UNLOCK ACCESS
This course is exactly what you need if:


You feel stuck with manifestation.

You're not experiencing the wealth, health, or relationships you truly desire.

You're sick of being "addicted to the struggle."

You're willing to detox what's no longer serving you to make energetic space for what you

do

want

.

You're eager to call in whatever you want with

ease.

You're ready to receive the endless support that's inherently available to you. 

You can't wait to cut the BS & FINALLY step into your power!
Endless support and abundance are waiting for you - are you ready to receive it?
FREQUENTLY ASKED QUESTIONS
How long will I have access to the course?
Do I have to have my own business for this to apply to me?
Is this course mainly about money?
Are there refunds or money-back guarantees?